Mike Kane MP
Mike Kane MP for Wythenshawe and Sale East and Shadow Minister for Transport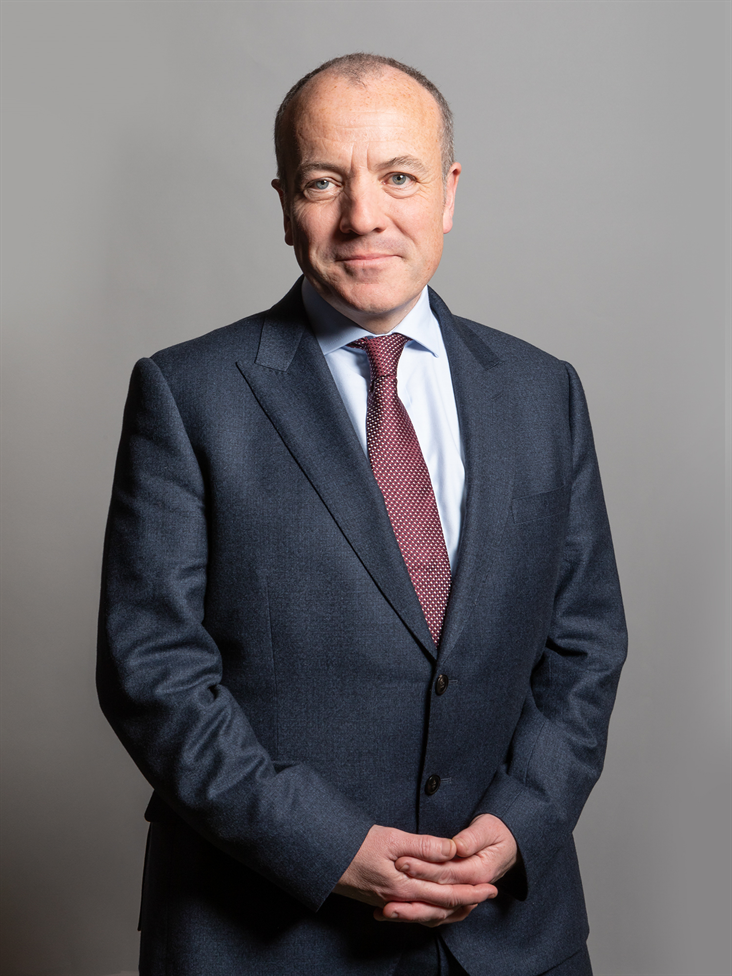 Picture: Mike Kane MP
Mike Kane is the son of Irish immigrants who moved separately to Manchester in 1955. He was born on 9 January 1969 in Wythenshawe.
Growing up Mike spent a lot of time caring for his mother who suffered from MS. He was recruited to the Labour Party aged 19 by his local MP, Alf Morris. He was inspired by Alf's establishment of the Chronically Sick and Disabled Persons Act and championing of the rights of disabled people.
On leaving school Mike followed in the footsteps of his father and worked as a Labourer in the building trade.
Motivated by the freezing cold conditions during the winter months Mike took the decision to go back into education as a mature student at Manchester University. He graduated in 1999 with a PGCE.
Mike then went on to become a primary school teacher, at Springfield Primary, Sale, before becoming involved in politics and has often found his teaching skills invaluable in political life.
He was first elected to Manchester City Council in Northenden ward in 1991, where he served as the local Councillor until 2008. As a Manchester Councillor Mike became the Executive Member for Arts and Leisure in 2007, overseeing the investment strategy which has led to the transformation of Manchester Central Library.
From 2008 to 2011 Mike worked for James Purnell, Member of Parliament for Stalybridge and Hyde and his successor Jonathan Reynolds. He went on to become an advisor to the leader at Tameside Council from 2011 to 2014.
In 2013 Mike was appointed Acting Chief Executive of Movement for Change, an organisation that builds movements that mobilise the power of people to take action, an approach he has taken into his work as a Member of Parliament. Whilst in this role Mike was involved in high profile campaigns to tackle rogue landlords and legal loan sharks.
Mike was elected as the Member of Parliament for Wythenshawe and Sale East in a by-election on 14th February 2014.
In the short months since his election Mike has managed to help over 3000 individual constituents, promoted International Aid in his role as PPS to Mary Creagh, Labour Shadow Minister for International Development, pursued 'fat cat' bankers on the Treasury Select Committee and introduced a Bill on the floor of the House to help Mesothelioma sufferers.
Mike has long campaigned for good quality social housing and for adequate opportunities for those with disabilities.
Other campaign work includes access to fair credit and credit unions, addressing high rates of family indebtedness, raising aspirations for young women, and justice for suffers of work related cancers.
In September, 2015, Mike was appointed Shadow Minister for International Development. In October, 2016, Mike was appointed Shadow Minister for Schools – and in April, 2020, he was appointed Shadow Minister for Transport.
Mike is married to Sandra. He enjoys keeping free range chickens in his garden. He is a regular football player, a MCFC season ticket holder and plays the flute and the bagpipes in a local pipe band.
Contact Mike
Parliamentary details:
House of Commons
London
SW1A 0AA
Phone: 0207219 7524 | Email: mike.kane.mp@parliament.uk 
Constituency details:
Unit A, Etrop Court
Wythenshawe Town Centre
Manchester
M22 5RG
Phone: 0161 499 7900 | Twitter: @MikeKaneMP | Website: MikeKane.org